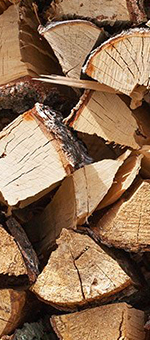 Logs & Wood Chunks
If you need logs for you home fire or log burner, just let FHC know and we will supply and deliver in 300 batches. All hardwood logs of varying sizes.

Wood chunks for smoking meat or fish are also available. Apple, Pear, Cherry, English Oak, Red Oak, Beech, Hornbeam & Cedar in stock.

Give us a call today to order.